Welcome to The Herb Cottage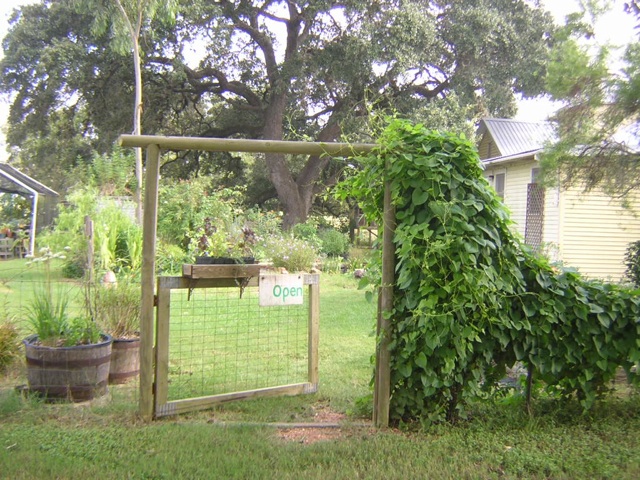 If you've landed on this page looking for Seeds, Vetiver Grass, Olive Trees, Fertilizer, Potting Mix or Hydrodols, click on the links, see the Commerce Section in the side bar to the left or the Menu Bar above. You'll find all the links you need to bring you to any of the pages with sales information. And, thank you for visiting The Herb Cottage Web Site.
Contact The Herb Cottage:
Office Phone: 979-562-2153
Cell Phone: 361-258-1192
Email: cindy@theherbcottage.com
The Herb Cottage Nursery
is a rural nursery in Lavaca County, TX. I focus on herb plants of all kinds, seasonal vegetable seedlings and a great and varied selection of succulents and cacti. We are one of only a handful of nurseries selling Olive Trees in the area.

I use organic practices for growing all my healthy and nutritional plants. No chemical fertilizer, herbicides or pesticides are ever used. I use no GMO seeds and only buy seeds from reputable sources.

The Herb Cottage is a production nursery. By that, I mean I start and grow most of the plants sold here. I do occasionally buy in rooted plugs as starts for some of my herbs, but for most of the stock I grow from seed or cuttings right here at The Herb Cottage. What this means to you is the nursery houses plants in all stages of development and looks nothing like a garden center you might be used to. You might see very small plants not ready to sell yet, large plants being held to use as cutting material and there might be plants being organically treated for disease or insects.

It's always best to wear shoes rather than sandals when you visit The Herb Cottage. This is a rural environment with very little to no paved areas.


I love to talk herbs and gardening so stop on in and browse the plant selection, be entertained by the guinea fowl, watch the fish in the water garden and TALK PLANTS!

I give programs to groups, at nurseries, garden clubs, etc. If you're interested in an informative, lively presentation on herbs, herb growing, simple, every day ways to incorporate herbs into your cooking or on canning, please contact me.
The Seed Selection on hand at the Nursery will fulfill many of your needs.
You can view the selection in the
Seed Section
of the website. I carry coir, a sterile potting ingredient, and I have my own potting mix for seed starting or containers. There is also a selection of
Organic Fertilizers
for sale: Garden-Ville Sea Tea, Medina Hasta-Gro as well as granular soil amendments. All organic, all natural.
The Herb Cottage is proud to have plants for sale at the Industrial Country Market outside of Columbus, TX. The Market is a treasure trove of the unusual, necessary and eclectic. Browse through batteries, garden hoses and nozzles, wheels, imported foods, plastic ware, backpacks, gloves, toys and much, much more. Then, go outside into the greenhouse- all automatically watered- and check out plants for sale from The Herb Cottage as well as different hydroponic growing systems.

Look around outside and notice all the water capture features, storage tanks for water, the bog gardens and ponds. The whole of the Industrial Country Market is run on Solar Power.


To follow my comings and goings at Farmers' Markets, Herb Shows, presentations and workshops at local nurseries, please visit the Schedule Page.
Social Networking Access
For updates and the latest news, you can follow The Herb Cottage on Twitter and Facebook as well as my blog. I'm also a member of the local Merchant Circle and I'm LinkedIn.
The Herb Cottage Newsletter
The Herb Cottage sends out an e-mail newsletter once a month. If you would like to subscribe to The Herb Cottage e-mail monthly newsletter, just fill in the form below.